The element iron (Fe) is one of the most abundant on earth, but it does not occur in nature in useful metallic form. Iron ore is the term applied to a natural iron-bearing mineral in which the content of iron is sufficient to be commercially usable. Metallic iron, from which steel is derived, must be extracted from iron ore. By definition, steel is a combination of iron with a small amount of carbon.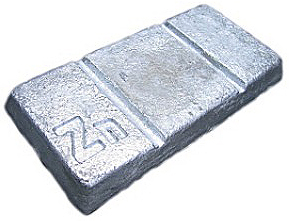 Thousands of products having various chemical composition, forms, and sizes are made of iron and steel by casting, forging, and rolling processes. Iron and steel comprise about 95 percent of all the tonnage of metal produced annually in the United States and the world. On the average, iron and steel are by far the least expensive of the world's metals. In some applications no other materials are suitable, such as steel framing for large buildings, because of strength requirements.
Iron and steel scrap is a vital raw material for the production of new steel and cast-iron products. The steelmaking and foundry industries in the United States are highly dependent upon the ready availability of scrap from manufacturing operations and from the recovery of products that are no longer used or needed.
The steel industry has been recycling steel scrap for more than 150 years.
Steel scrap recycling conserves raw materials, energy, and landfill space. The domestic steel industry recycles millions of metric tons per year of steel cans, automobiles, appliances, construction materials, and other steel products. The primary source of obsolete steel is the automobile. The remelting of scrap requires much less energy than the production of iron and steel products from iron ore. Consumption of iron and steel scrap by remelting reduces the burden on landfill disposal facilities and prevents the accumulation of abandoned steel products in the environment.